I'm still recovering from a visit from my awesome family this weekend, so I'm going to put Messiah Week on hold for today to connect you with some AMAZING, AWE-INSPIRING SPACE WALLPAPERS to decorate your desktop on this tired Monday morning!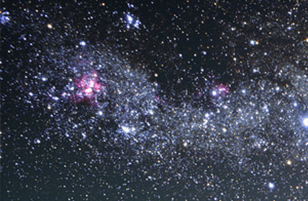 — space.com: Full-color shots from shuttle-mission photography and more, including very recent views of Pluto and Kepler 432-b.
— hubblesite.com: Nebulas, galaxies and star clusters seen through the brilliant eye of the Hubble telescope.
— hongkiat.com: Retina-ready space views from designers and artists.– spitzer.caltech.edu: Beautiful views from the Spitzer Space Telescope.
What are you waiting for? Decorate your desktop with the awe-inspiring, jaw-dropping beauty of outer space!
—
Subscribe to Sacred Earthlings for new story notifications!
Read the August Third Order story, "A Tomb For Demrick Fauston," by Fred McGavran!