Ow! I fell victim to the Unannounced Hiatus!
I'm extremely sorry for being invisible these last few months, but after adjustment to a new job, surgery, conquering an illness (and my first real vacation in seven years), I'm finally crawling back into the blogosphere! The really good thing is that I've been thinking of Sacred Earthlings and Third Order since Balticon, and not only do I have tons of great articles and photographs for you, but that I have a full lineup for Third Order going through the end of the year and into January just as soon as I don't feel like I was run over by the Starship Enterprise.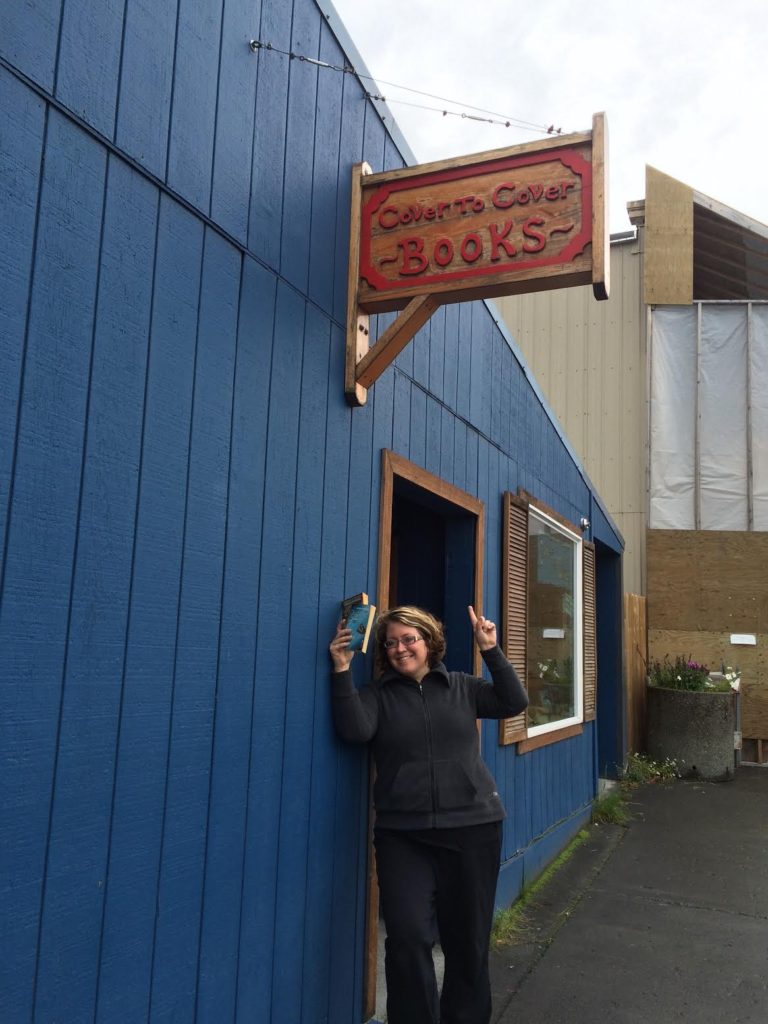 Buying books in Seward, Alaska!
I'm extremely excited about all this, and I hope you are, too. I'll be back very soon with more story recommendations, commentary (hello, Killjoys!), convention reports, old paperbacks I picked up in Alaska, and, yes, stories for Third Order! (I'm finishing up the lineup by the end of next week!)  And if you're going to Capclave in Washington, D.C. in October, flag me down! See you soon!